Featured Products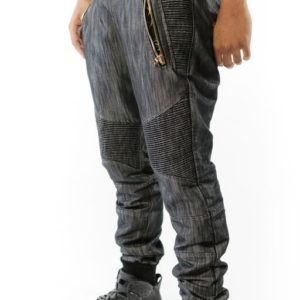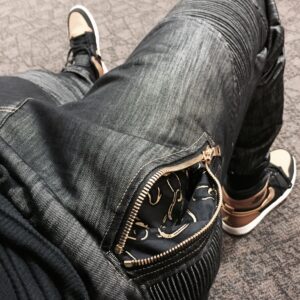 PREMIUM DENIM JOGGERS/TAPERED JEANS – CHAINGANG OFFICIAL
Denim Jogger Description:
– Made using premium Italian denim
– Black Platinum denim with a satin sheen
– Chain gang official front and back pocket trim
– Gold trim zippers
– Moto style joggers with biker pleating detailing pocket trim and knees
– Elastic waistband & anklebands allows for breathability, ease of wear & taper around the ankles to feature your sneakers
– Model is wearing a size 32 jogger style, height 6'1, weight 190 pounds
– Tapered fit option added for those who prefer a standard pant cuff
– Size run from waist 30 – 44, size down recommended for fitted look as the model pictured
not rated
$

164.99
Select options
Sale!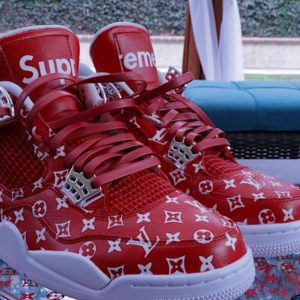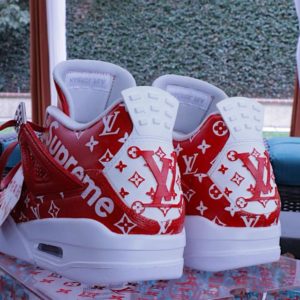 LV x Supreme Box Logo Stencil Set
Louis Vuitton x Supreme Stencil sets are easy to apply stencils that you can place on your shoes or any other surface that you can place the stencil and paint!
Choose between 3 options:
– Louis Vuitton Monogram Print Stencil Set
– Supreme Box logo Stencil Set
– LV and Supreme Stencil Set (choose this pack to make an LV x Supreme collab)
You can also add an extra Supreme logo to make a custom tongue patch as seen in the product pictures. This option is under "ADD ON Supreme Logo".
Below is a description of all you need to know. All stencil packs come in a black vinyl.
This stencil set includes 2 different stencil sets that you can purchase individually or piece together to customize a Louis Vuitton x Supreme collab on sneakers or any other flat surfaces.
Louis Vuitton Monogram Stencil Set
This stencil set is the monogram print that can be used to make the standard LV print or can be combined with the Supreme Box Logo stencils to make the popular LV X Supreme collab. The page measures approximately 11 inches by 11 inches (we cut them in half for you so you will receive this page cut in 2 pieces) and can be cut to add on the outside or inside on a pair of shoes. We recommend purchasing 2 pages to fill a pair of shoes completely, but this is only an estimate. LV image is approximately .65 inches in height and width. Smaller parts measure approximately 1/2 inch. Transfer tape to help apply the stencils included.
Supreme Box Logo
This stencil set comes with 2 Supreme Box logo stencils to place on your shoes. The Supreme box logo measures approximately 4.5 inches in width and 1.5 inches in height. Transfer tape to help apply the stencils included.
ADD ON Supreme Logo
Take your custom shoes to the next level by adding this "Sup" "preme" logo to your tongue patches! This is the same size Supreme logo as the Supreme Box Logo above except this is only one Supreme logo.
LV x Supreme Stencil Set
Combine both stencils above and receive a discount for purchasing both at the same time. Note that this kit comes with 2 Supreme Logos, so if you;d like to customize the tongue, you will need to order the ADD ON Supreme logo too. Transfer tape to help apply the stencils included.
Learn how to customize your kicks with the quality and accuracy of the professionals!
Here is a tutorial on how we used the these stencils to make the shoes pictured above. We used the following to complete these shoes:
– 1 LV x Supreme Stencil Set
– 1 Louis Vuitton Monogram Stencil Set
– 1 ADD ON Supreme logo stencil (to complete the tongue)

not rated
$

6.50 –

$

26.99
Select options
Sale!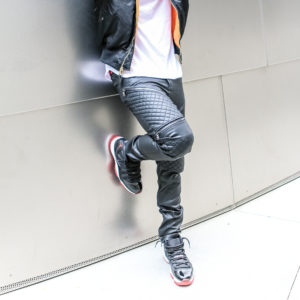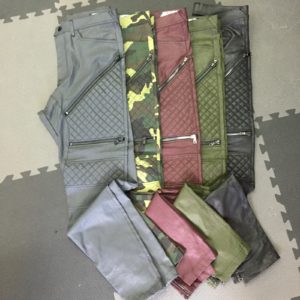 Feelgood Waxed Jeans – Denim Bikers in 5 Colors!!!
Introducing our Feelgood Waxed Jeans!
This is a limited preorder for 5 different colors:
Waxed Black
Waxed Olive Green
Camo
Waxed Maroon
Waxed Cement
Only 50 pairs will be made in each color as fabric has been sourced and is very limited. These jeans run slightly small so we recommend to size up one size. (example: If you usually wear a 32, order a size 34)
not rated
$

199.00
Select options
Sale!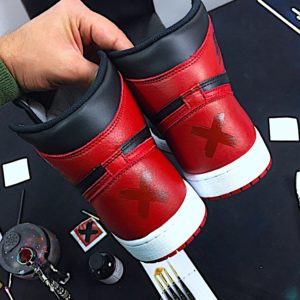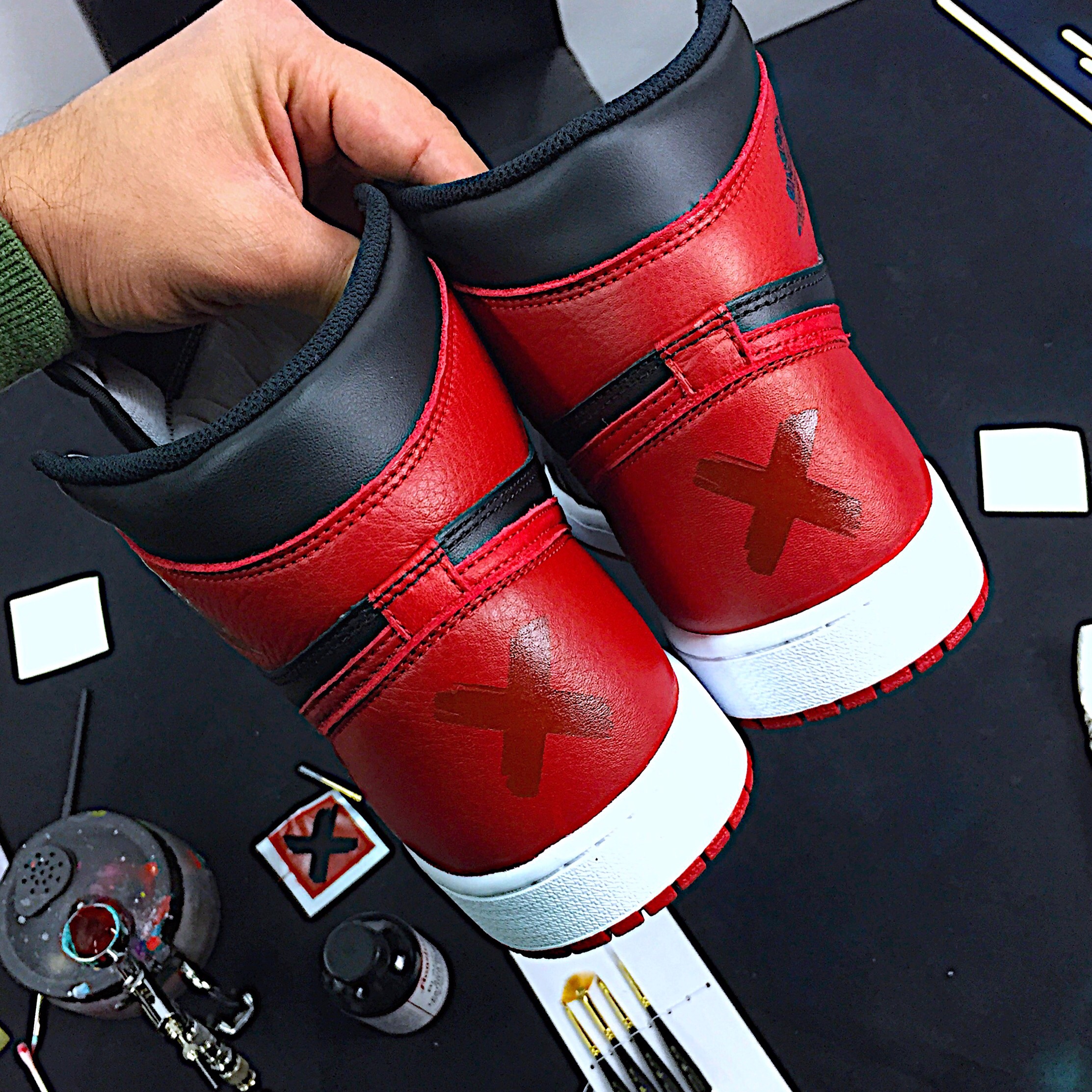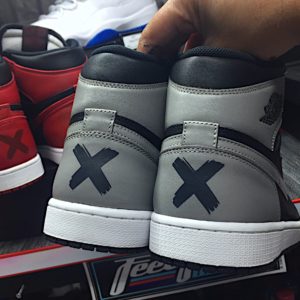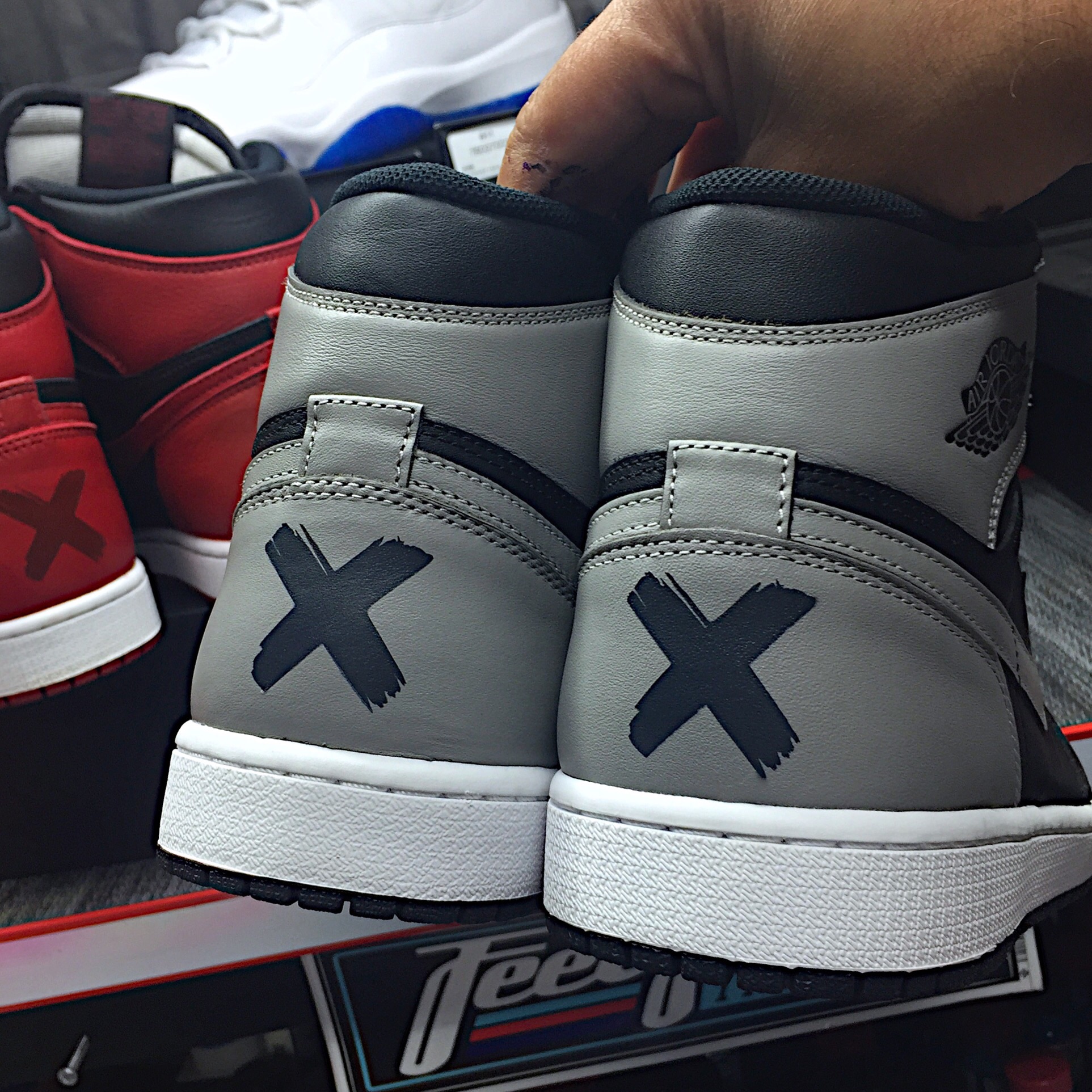 Banned Logo Stencil Set
Drop your own Banned logos on your kicks with the help of these simple Banned stencils! The pair of stencils comes ready to peel and drop on your Jordan's immediately and lays out exactly where you need to map out your stencil! Painting your logo can either be done by hand brush or airbrush!
One pair covers the back heel for the Jordan 1 model in the exact size shown in the picture.
Stand out from the rest and add your own personal touch!
To watch a tutorial of how to apply a stencil, check out the tutorial below:
$

12.99
Add to cart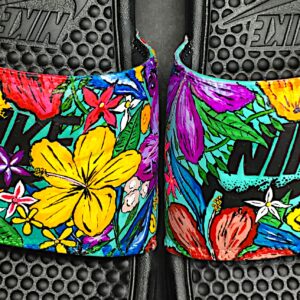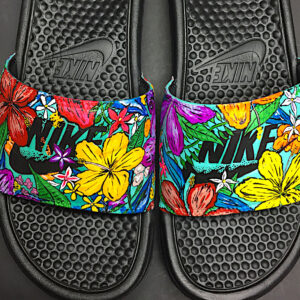 Products on Sale
Sale!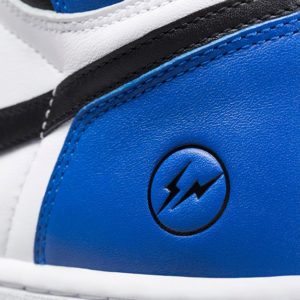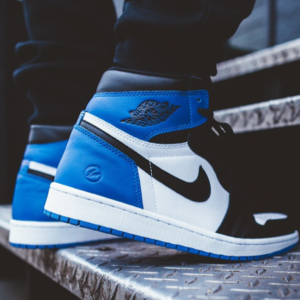 Fragment Logo Stencil (Set of 4)
If you plan on customizing your Jordan 1s to Fragment Jordan 1s, you'll need these stencils!
These stencils are easy to peel and stick on to any shoes so you can accurately paint logos.
Get a clean and professional Fragment logo while saving time and guesswork of where to paint.
This stencil pack comes with:
– 4 pairs of Fragment logos so you can customize 4 pairs of shoes.
– Transfer tape for all the stencils
not rated
$

7.99
Add to cart
Sale!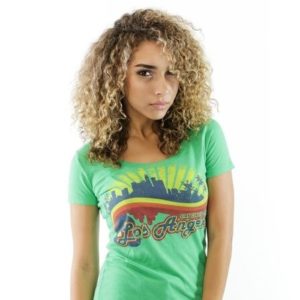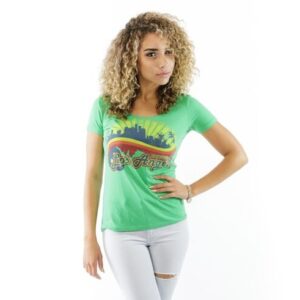 FEELGOOD THREADS – WOMENS – STAY CLASSY LA IN KELLY GREEN
– Limited Edition Run
– 60% Cotton / 40% Poly
– Vintage "Stay Classy Los Angeles" drip logo with LA downtown skyline
– Proudly made in Los Angeles, California
– Pre-washed & preshrunk to add additional softness and distress
– Retro 80s feel t-shirt with distressed Los Angeles skyline
not rated
$

33.99
Select options
Sale!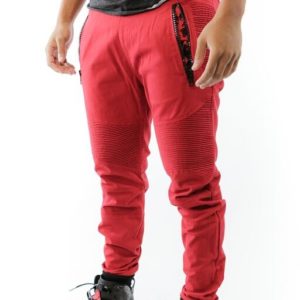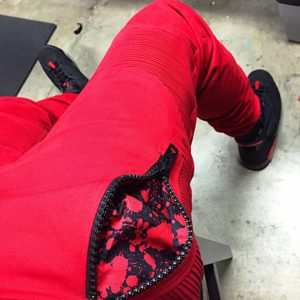 PREMIUM FEELGOOD JOGGERS – RED / BLACK (BRED)
– Limited Quantity Available
– Proudly Produced in Los Angeles, California
– Premium washed cotton twill in red
– Biker influenced knee and pocket trimmings
– Splatter Red/Black pocket liners in front and back pockets
– Deep pockets with matte black finished zippers
– Reinforced elastic waistband and anklebands provide breathability and comfort
not rated
$

159.99
Select options
Sale!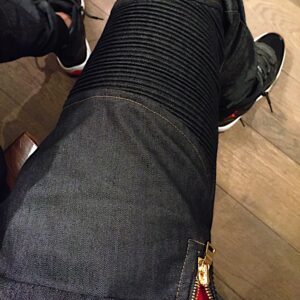 PREMIUM DENIM JOGGERS/TAPERED JEANS – INDIGO/RED
– Dark Indigo denim with a slight satin sheen
– Red front and back pocket trim
– Gold trim zippers
– moto style joggers with biker pleating detailing pocket trim and knees
– Elastic waistband & anklebands allows for breathability, ease of wear & taper around the ankles to feature your sneakers
– Model is wearing a size 32, height 6'1, weight 190 pounds
– Tapered fit option added for those who prefer a standard pant cuff
– Size run from waist 30 – 44, size down recommended for fitted look as the model pictured
not rated
$

109.99 –

$

164.99
Select options
Sale!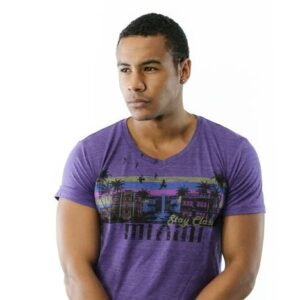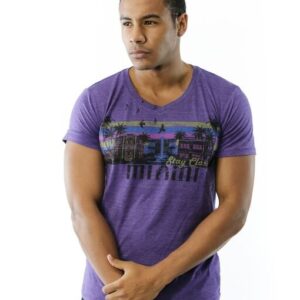 FEELGOOD THREADS – STAY CLASSY MIAMI IN VINTAGE PURPLE
– Available in South Beach colors, Vintage Purple or Turquoise
– Limited Edition Run
– 50% Poly / 37% Cotton / 13% Rayon
– Proudly cut, sewn, washed and printed in Los Angeles, California
– Pre-washed & presrunk to add additional softness and distress
– Vintage purple t-shirt sports the famous South Beach Miami hotel strip on Ocean Dr.
– Retro 80s feel shirt with hidden pocket at left chest
Available sizes: M, L, XL & XXL
not rated
$

33.99
Select options
Latest from the Blog